Natural Language Processing and Deep Learning enthusiast. PhD student at Sapienza NLP.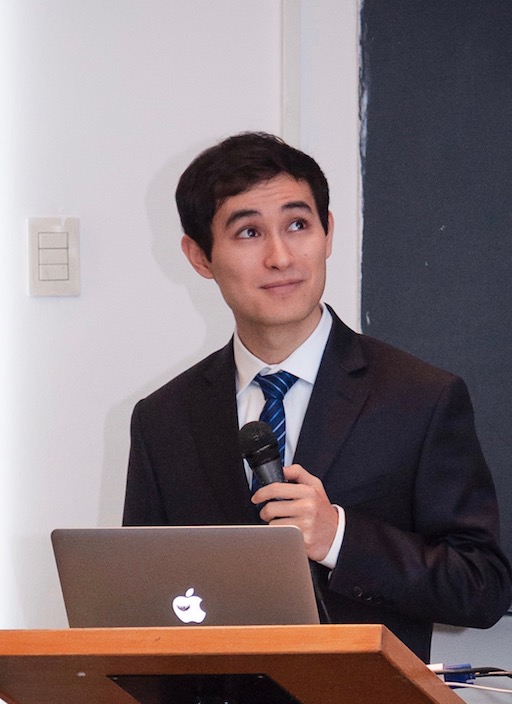 Hi, I'm Simone Conia. Welcome to my personal website!
I am among those lucky people who can study what they love and love what they study. Currently, I am a second-year PhD student in Computer Science at the Sapienza NLP group.
My research revolves around multilinguality and cross-linguality in Semantics, with a focus on Semantic Role Labeling, Word Sense Disambiguation and Semantic Parsing.
Last but not least I love Italian and Japanese food from "tonnarelli cacio e pepe" to "sukiyaki". After all, I am half italian half japanese.
News
| | |
| --- | --- |
| Mar 15, 2022 | 3 papers accepted at ACL 2022: "Probing Pretrained Language Models for Predicate Argument Structures", "Nibbling at the Hard Core of Word Sense Disambiguation", "SRL4E - Semantic Role Labeling for Emotions: A Unified Evaluation Framework". |
| Aug 30, 2021 | 4 papers accepted at EMNLP 2021: "UniteD-SRL: A Unified Dataset for Span-and Dependency-Based Multilingual and Cross-Lingual Semantic Role Labeling", "Named Entity Recognition for Entity Linking: What Works and What's Next", "AMuSE-WSD: An All-in-one Multilingual System for Easy Word Sense Disambiguation" and "InVeRo-XL: Making Cross-Lingual Semantic Role Labeling Accessible with Intelligible Verbs and Roles". |
| Jun 3, 2021 | Outstanding paper award at NAACL 2021 for "Unifying Cross-Lingual Semantic Role Labeling with Heterogenous Linguistic Resources"!!! |
| Apr 29, 2021 | 2 papers accepted at IJCAI 2021: "Generating Senses and RoLes: An End-to-End Model for Dependency-and Span-based Semantic Role Labeling" and "Ten Years of BabelNet: A Survey". |
| Mar 10, 2021 | Long paper accepted at NAACL 2021: "Unifying Cross-Lingual Semantic Role Labeling with Heterogenous Linguistic Resources". |
| Jan 11, 2021 | Short paper accepted at EACL 2021: "Framing Word Sense Disambiguation as a Multi-Label Problem for Model-Agnostic Knowledge Integration". |
| Oct 1, 2020 | 2 long papers accepted at COLING 2020: "Bridging the Gap in Multilingual Semantic Role Labeling: a Language-Agnostic Approach" and "Conception: Multilingually-Enhanced, Human-Readable Concept Vector Representations". |
| Sep 14, 2020 | Demo paper accepted at EMNLP 2020: "InVeRo: Making Semantic Role Labeling Accessible with Intelligible Verbs and Roles". |
| Nov 1, 2019 | Starting my PhD in Natural Language Processing and Deep Learning at the Sapienza NLP group. |
| Aug 12, 2019 | Long paper accepted at EMNLP 2019: "VerbAtlas: a Novel Large-Scale Verbal Semantic Resource and Its Application to Semantic Role Labeling". |